CEO MESSAGE
Jeremy Nixon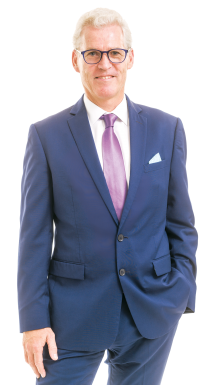 ONE (Ocean Network Express Pte. Ltd.) is a major new global container shipping company, that comes to market in 2018, and will offer an extensive liner network service portfolio covering over 100 countries internationally. It's key focus will be on enhanced service and innovation, supported by a highly professional and experienced staff organization with a strong financial balance sheet.
ONE emerged from the legacy of three Japanese liner companies, who historically prided themselves on high level service quality and process excellence. These characteristics, which we highly cherish, are also the founding core principles of ONE. The new company's global headquarters will be in Singapore, to further enhance its intended strong international trading presence. With a global fleet of over 250 vessels, active participation in all major global trade lanes, deployment of the latest IT systems and an extensive terminal ownership portfolio. ONE positions itself as being "large enough to survive, but still small enough to care".
The core values of ONE include Quality, Reliability, Innovation and Customer Satisfaction. Built around an organization which prides itself on Teamwork and Best Practice. We thank you for your interest and support to ONE, and look forward to growing our future involvement together over the many years to come.